Welcome to Macmasters Beach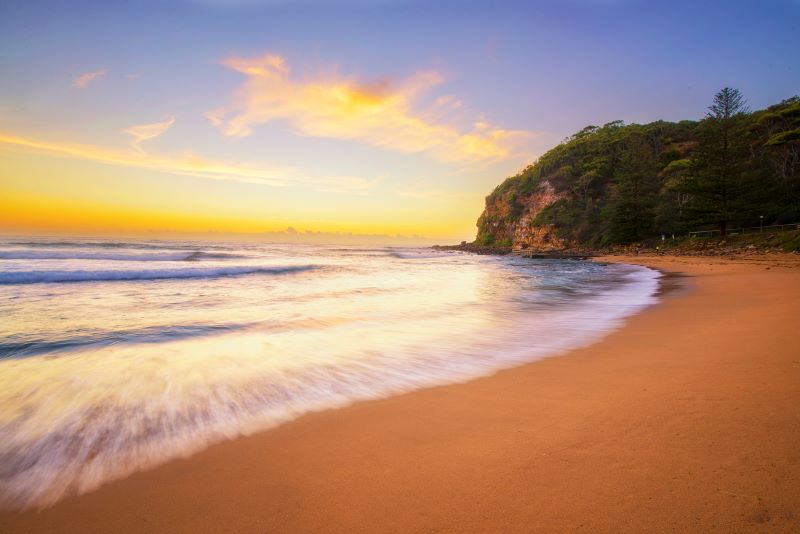 Search Results
Use the search bar to refine your results
Rated as one of Australia's top surfing beaches, Macmasters Beach is best known for its cracking waves and stand-up paddle boarding. The local Surf Life Saving Club patrol the beach making it safe for children, and the tidal swimming pool is perfect for those not wanting to brave the waves. Walk along the sand to beautiful Copacabana beach or take your dog for a swim in the pet friendly lake.
Macmasters Beach is only a short drive to Bouddi National Park, where you can enjoy beautiful coastal walks, lookouts and picnic spots. Alternatively you can head to Hardys Bay, which has an array of places to eat and a wharf that is perfect for fishing enthusiasts.
Macmasters Beach is a south-eastern suburb on the Central Coast NSW, best known for its pristine sandy beach and distinguishing headland. Named after Alan MacMaster who once owned 600 acres of land in the area, Macmasters Beach had limited boat access and was deemed unsuitable for farming, and by 1891 there were only 11 people residing in the village. Today there are almost 900 residential and holiday homes in the area.
Featured Properties
Cooinda By The Beach

305668630225015516000D3

2020-02-03

Macmasters Beach

4

Bedrooms

3

Bathrooms

8

Sleeps

An idyllic beachside lifestyle awaits you at Cooinda

Masters Cottage

305668630225015516000FB

2020-02-03

Macmasters Beach

3

Bedrooms

2

Bathrooms

8

Sleeps

Welcome to Masters Cottage. This newly refurbished (December 2018) holiday home is perfect for family and friends to relax in coastal style.

Malolo

30566863022501551600075

2019-11-15

Macmasters Beach

4

Bedrooms

3

Bathrooms

12

Sleeps

Inspired by the serene beauty of nearby Macmasters Beach this inviting coastal family haven offers the perfect getaway!